The City of Cambridge loves special events. In 2016, there were upwards of 150 special events and festivals. Residents of Cambridge in partnership with municipal staff have been very successful at creating and running many different kinds of special events. And this success has led to more and more special events every year. During the first quarter of 2017 alone, 12 new independent events have been proposed, each with varying levels of requested assistance from the City.
Special events have had a tremendous positive impact on the lives of people in Cambridge as well as on the community's economic development work. However, the increase in number and size of events coupled with limited City resources has resulted in a need for a formal special events strategy.
Key Issues
Based on in-depth consultation with key stakeholder groups, Cambridge's special events strategy needed to address the following four main issues in order to continue serving residents in the best way:
The City, as a place was not getting the biggest bang for the buck.
There are different rules for different events.
The independent event organizers themselves need help to get the biggest bang for their buck.
The draw on City resources is not sustainable and there are likely to be more and more special event requests coming up.
Strategic Recommendations
Ensure transparency in decision making with equal opportunities for all to access resources
Streamline City special event resources
Develop a training incubator – assist independent event organizers to maximize their event's effectiveness
Special events training incubator process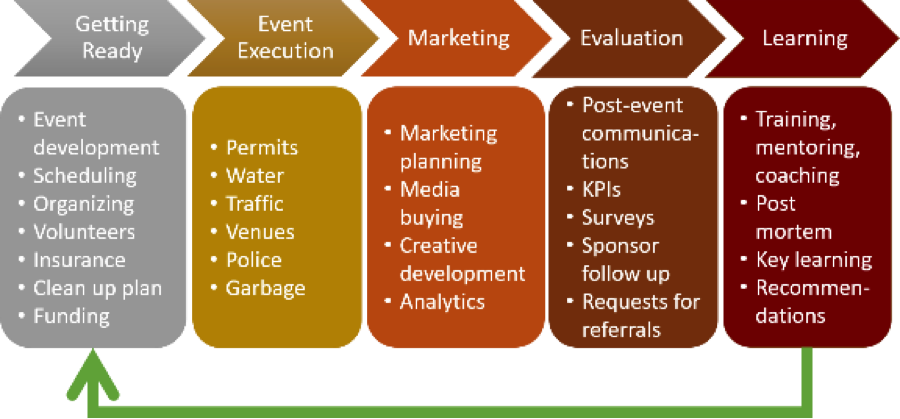 The City of Cambridge is currently in the process of implementing this strategy.